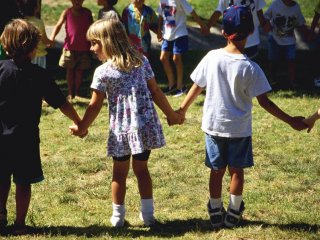 Category:
Education & Children, CCTP Programs
Course Type:
Mentor Supported
Self-Study
Instructor Led - 4 Weeks Long
Description
Objectives
Outline
Materials
Certification
Approvals
System Requirements
Watch a Demo
Our Complete Career Training Programs (CCTP) include both the training you need and the skills you will want in order to be prepared for your new career. We have taken online career programs to a whole new level by bundling our Career Training with Personal Enrichment courses to ensure you have a diversified learning experience.
Our mentor-supported career courses focus on the industry standards that prepare you for your chosen career or certification. You will also get our smaller, four-week long, instructor-led personal enrichment courses to further your employment training.
Sign up today for this all-inclusive career training program!
Early Childhood Development
Early Childhood Development introduces the unique qualities of the young child as distinguished from older children and demonstrates how to work with young children in ways that correspond with their individual developmental level and social and cultural environment. In each modules text, you will find "in the classroom" inserts that illustrate how current findings and theories translate into real applications in daycare centers, preschools, kindergartens, and primary schools. This course clearly portrays the importance of the contexts within which each child develops. Our Early Childhood Development program displays theoretical views of learning, as well as information about the importance of play and technology in a young child's learning process.
Child Day Care Management
Do you love being around children? Have you ever thought about becoming a child care worker or wondered if you could start a home day care business? Our Child Day Care Management course can provide you with the information to take the first step toward gaining a rewarding career in education! Through this course, you can learn the key concepts involved in being a child care worker. You could even learn some basic ideas on how to start a home day care business!
A child care worker is a special person who helps children grow, learn, and gain new skills every day. A child care worker also provides behavioral and emotional support so children feel safe and comfortable while with a child care worker.
Prerequisite(s): None
Child Health, Safety and Nutrition
Our Health, Nutrition, and Safety of Children course explores the role of early childhood educators in fulfilling the nutrition, health and safety needs of young children in their care. This course identifies the professional standards of the field and discusses best practices for applying them in the early care setting. Students will learn how to teach healthy practices and to promote the overall wellness of children. Our Health, Nutrition, and Safety of Children program is for anyone who works in a role that touches children's lives. The material is based on the most current research and reflects the latest developments in health, safety and nutrition as well as their application in multiple settings.
Prerequisite(s): None
Preschool Fun Ideas!
Preschool Fun Ideas is an overview of age appropriate practices for early childhood educators. This course covers the fundamentals of creating engaging and nurturing learning centers, discusses the importance of each learning domain, gives examples of activities to incorporate into your daily schedule, and gives you a hands on experience creating your own lesson plan.
* You have 4 weeks to complete this course from date of your enrollment.
** Course Subject to Change.
Marketing & PR
Marketing and PR – when it comes to marketing in business, knowing about money isn't the only aspect. In our course we will teach you the marketing tricks of big business and you will learn how to apply them to your brand or small business. The rules of marketing and strategies explored in our course will teach you about the pioneering of future marketing as well as a step-by-step action plan for using these marketing techniques to effectively communicate with buyers directly, raise visibility, and increase sales.
We will take the latest social media tools and marketing trends and apply them to real-life examples in your business to equal success. In our course, you will build skills in each lesson and master cost-effective marketing strategies.
Whether you're new to advertising or looking for a refresher, this course will make you marketing pro. And by the time you're done, you'll have a personalized plan of action for increasing your sales—all on a shoestring budget.
This course is not only for business owners! In our course you will learn resources for entrepreneurs, business owners, nonprofit managers as well as those working in marketing or publicity departments to help you build a marketing and PR strategy to grow any business.
* You have 4 weeks to complete this course from date of your enrollment.
** Course Subject to Change.
Accounting for the Non-Accountant
Understanding the basic concepts of accounting is essential to success in business. An accountant's job is to provide information needed to run a business efficiently, while keeping expenses low and increasing profits. Our Accounting for the Non-Accountant course provides an introduction into the field of accounting geared specifically for the beginner. This course covers the basics of financial statements, fiscal analysis, budgeting and much more.
* You have 4 weeks to complete this course from date of your enrollment.
** Course Subject to Change.
Early Childhood Development
After completing this course, you should be able to:
List the historical fundamentals and current theories of early childhood
Recall how genetics and parental practices influence development
Recognize how learning takes place in infants, toddlers and young children
Identify the elements and theories of physical and cognitive development
Define the social and affective development of the young child
Child Day Care Management
After completing this course, you should be able to:
Recall the elements involved in starting a daycare business
Recognize the requirements and considerations for planning a daily schedule
Identify methods for generating enrollment, solving common problems and setting professional goals
List example activities for early childhood curriculum
Identify methods and considerations for developing curriculum
Child Health, Safety and Nutrition
After completing this course, you should be able to:
List the basics of infectious diseases and how they affect health
Identify the methods for maintaining a safe environment which reduces the risk of injury
Recall the procedures for assessing social and emotional development of children
Recognize the standards of nutrition and the process of planning healthy meals
Define the principles of integrating a healthy childhood lifestyle to achieve optimal growth and development
Preschool Fun Ideas!
After completing this course, you should be able to:
Identify components of an early childhood classroom
Define the four major learning domains and how they affect learning
Recognize how to create engaging daily activities for small and whole groups
Recall the basics for creating lesson plans
Marketing & PR
After completing this course, you should be able to:
Identify how the web has changed the rules of Marketing and PR
Recall your marketing options and how to build a marketing and PR plan
Recognize the basics of mobile and web marketing
Identify the importance of news releases and search engine marketing
Accounting for the Non-Accountant
After completing this course, you should be able to:
Identify the generally accepted principles of accounting
Recall the use of income statements in corporations
Recognize the short-term and long-term analysis of working capital and ratios
List how to budget efficiently for a business or organization
Early Childhood Development
Early Childhood Development Module 1
Studying the Child: Maps and Guides
Exploring Early Childhood
Historical and Current Views of Childhood
Children's Rights
Developmental Psychology
Recurring Issues and Beliefs
Methods of Studying Children
Correlational Studies
Sources of Developmental Variation: Age and Cohort Influences
Evaluating Developmental Research
What Intergroup and Cultural Differences Really Mean
Early Childhood Development Module 2
Theories of Development: Map Makers
Theories in Psychology
Models of Underlying Theories of Child Development
Psychoanalytic and Psychosocial Approaches
Behavioristic Approaches
Classical and Operant Conditioning
Cognitive Approaches
Biological and Ecological Approaches
Dynamic Systems Theory
A Humanistic Approach
Peak Experiences
Early Childhood Development Module 3
Conception, Heredity, and Environment: Many Paths
The Mechanics of Heredity
The Genetic Code
Canalization and Reaction Range
Studying Gene-Environment Interaction
Human Plasticity: The Rubber Band
Inherited Abnormalities
Sex-Linked Defects
Physical and Personality Characteristics
Genetic Counseling and Engineering
Treating Genetic Disorders
Early Childhood Development Module 4
Prenatal Development and Birth: On the Road
Conception and Pregnancy
Assisted Reproduction Technologies
Stages of Prenatal Development
Drugs, Other Chemicals, and the Fetus
Prescription Drugs
Importance of Timing and Other Factors
Caffeine, Alcohol, and Nicotine
Maternal Characteristics and the Fetus
Maternal Emotions and Stress
Childbirth
Early Childhood Development Module 5
Physical and Cognitive Development in Infancy: First Excursions
Nutrition, Growth, and Survival in Infancy
Brain Growth and Motor Development
Sensation and Perception in Infancy
Smell, Taste, and Touch
Memory in Infants
Infant Cognitive Development
Intention, Imitation, and Morality in Young Infants
Sensorimotor Development
Early Language Development
From Sensation to Representation
Early Childhood Development Module 6
Social and Emotional Development in Infancy: First Excursions
The Family Context
Gender Roles
Infant Temperature
Cultural Context and Goodness-of-Fit
Infant Emotions
Regulating and Expressing Emotions in Infancy
Parent-Infant Attachments
Dimensions of Good Parenting in Infancy
Exceptionality in Infants
The Whole Infant
Early Childhood Development Module 7:
Physical and Cognitive Development in Early Childhood: Side Expeditions
Physical Development
Motor Development
Cognitive Development: Information Processing
Cognitive Development: Piaget's View
Cognitive Achievements of Preschoolers
Preschool Education
Challenges in Early Childhood
Communication Disorders
Conduct and Impulse Control Disorders
Intellectual Giftedness
Early Childhood Development Module 8:
Social and Emotional Development in Early Childhood: Happy Jaunts
Emotional Development
Controlling the Emotions: The Marshmallow Test
Categories of Play
Social Play
Television and the Media
Positive Effects of Electronic Media
The Changing Family
Parenting Styles
Nonparental Caregivers
A Last Word

**Outlines are subject to change, as courses and materials are updated.**
Child Day Care Management
Child Day Care Management Module 1
Starting a Day Care Business
The Benefits of Family Child Care
Is This for Me?
Kinds of Home Based Child-Care Providers
Styles of Home Based Child Care
Inventory of Skills and Experience
Where to Start
Licensing and/or Registration
Planning to Make a Profit
Policies and Procedures
Enrollment Records and Policies
Setting Your Fee
Termination Policy
Hours of Operation
Holidays and Vacations
Guidance and Discipline
Child Day Care Management Module 2
Planning the Daily Schedule
Your Daily Schedule
Age-Mix of the Children
Your Background and Training
Mealtimes: An Essential Part of the Day
Naptime and Free Play
Structured Time
Special Events and Story Time
Language Activities
Science Activities
Learning Games
Movement Activities
Cooking and Snacks
Music and Art
Positive Guidance Tools
Discipline / Guidance Techniques
Decreasing Difficulty Behavior
Fostering Good Social Skills
Ten Common Guidance Problems
Child Day Care Management Module 3
Day Care Business Basics
Generating Enrollment
Screening Parents and Children
Setting Up Your Office
Computer and Printer
Using the Internet
Record Keeping
Solving Common Problems
Problems with Parents
Problems with a Multi-Age-Mix of Children
Minimizing Interruptions
Planning for the Future
Small Verses Large Center
Your Well-Being
Planning for a Substitute
Hiring an Assistant
Increasing Your Fees
Setting Goals
Being a Professional
Child Day Care Management Module 4
Creating Curriculum
Early Childhood Education
Developmentally Appropriate Practices
Brain Research
Diversity
Observation and Assessment
Process of Planning and Scheduling
Schedules and Routines
Curriculum Development
Themes, Units, Projects, and Webs
Multicultural or Anti-Bias Considerations
Child Day Care Management Module 5
The Learning Environment
Managing the Early Childhood Environment
Equipment, Materials, and Supplies
Language, Literacy, and Literature Defined
Developmental Stages of Language and Literacy
Brain Research: Brain-Based Literacy Learning
Integrating Literacy into the Classroom
Creativity, Art, and Music
Integrating Art and Sensory Play into the Curriculum
Child Day Care Management Module 6
Social Studies, Sensory Play, and Science
Social Studies and Dramatic Play Defined
Pretend Play
Developmental Stages of Sensory Play
Sensory Integration
Sensory Environment Checklist
Developmental Stages of Science Play and Learning
Brain Research: Executive Function
Child Day Care Management Module 7
Math and Manipulatives
Developmental Stages of Math
Activity Dependent Development
Integrating Math into the Curriculum
Fine Motor Development
Math, Science, Reading
Creating Partnerships with Families
Teacher's Role
Child Day Care Management Module 8
Large Motor and Construction
Outdoor Play
Physical Activities
Teaching Tips Outdoor Play
Blocks and Woodworking
Spatial Reasoning
Evaluations
Documentation

**Outlines are subject to change, as courses and materials are updated.**
Child Health, Safety and Nutrition
Child Health, Safety and Nutrition Module 1
Integration of Nutrition, Health and Safety
Child Development and Health
Relationships Between Nutrition, Health, and Safety
Creating a Foundation of Wellness in the Early Childhood Education Environment
Teachable Moments
A Systems Model for Nutrition, Health, and Safety
National Initiatives and Government Support
Integrating Wellness Across the Curriculum
Culturally Appropriate Practices
How Children Learn
Working with Parents
Child Health, Safety and Nutrition Module 2
Nutrition Basics
Introduction to Nutrition Basics
Comparison of Macronutrients
Nutrition Issues
Food Insecurity
Standards in Nutrition
Guiding Healthy Eating
Feeding Infants and Toddlers
Feeding Timeline
Feeding Preschoolers and School-Age Children
Nutritional Needs
Child Health, Safety and Nutrition Module 3
Food Safety
Foodborne Illness
Foodborne Outbreak
Hazard Recognition
Microorganisms that Can Contaminate Food
Regulations and Guidelines
Federal, State, and County Regulations
Contamination Control
Food Purchasing, Receiving, and Storage Contamination Issues and Control
Food Safety Education for Children
Feeding and Food Safety
Child Health, Safety and Nutrition Module 4
Menu Planning
Program Goals for Healthy Living
The Dietary Guidelines
Requirements of Menu Planning
Nutrient Requirements for a Child Care Food Program
Resources for Menu Planning
Budgeting for Menus
Including Families and Foods from Home
Health in Action
Special Diets
Cultural Preferences
Child Health, Safety and Nutrition Module 5
Promotion of Health and Wellness
Health Promotion and Wellness in Early Childhood Settings
Early Childhood Educators' Roles in Promoting Health and Wellness
Promoting Mental Health
Policies for Health Promotion in Early Education Settings
Coordinated School Health
Standards in Physical Activity
Preventing Childhood Obesity
Resources for Health Promotion and Physical Activity
Appropriate Time Spent with Physical Play Activities
Family Involvement
Child Health, Safety and Nutrition Module 6
Managing Infectious Diseases
Understanding Illness and Infection
Disease and the Immune System
Childhood Communicable Diseases
Common Communicable Diseases of the Skin
Infectious Disease Prevention
Health Promotion
The Role of the Child Care Center
Preventing Foodborne Illness
First Aid Training
Levels of Care
Child Health, Safety and Nutrition Module 7
Assessing Health
Introduction to Assessing Health
Health Appraisal Through Observation
Early Detection of Atypical Sensory Conditions
Speech/Language Development
Assessment of Speech/Language Impairments
Oral Health
Nutritional Health
Social Health
Emotional Health
Attachment Security
Child Health, Safety and Nutrition Module 8
Safety and the Physical Environment
Creation of Safe Physical Spaces
Components of a Healthy School Environment
Indoor Air Pollutants
Improving Indoor Air Quality
Water Pollution
Outdoor Air Pollutants
Play Spaces and Environments
Safety and Security
Injuries and Emergencies
Implications for Educators
Child Health, Safety and Nutrition Module 9
Promoting Positive Social and Emotional Development
The Foundations of Social-Emotional Development
The Importance of Relationships and Interactions
Promoting Positive Behaviors in Young Children
What are Challenging Behaviors
Providing Disciplinary Guidance
Age-Appropriate Discipline Techniques
Partnering with Families
Making Referrals to Mental Health Professionals
Early Childhood Health Consultations and Intervention
Using Professional Collaborators

**Outlines are subject to change, as courses and materials are updated.**
Preschool Fun Ideas!
Preschool Fun Ideas! Module 1
The Realities of Preschool: A Look Inside Early Childhood Classrooms
Module one will take a look at early childhood classrooms through the textbook, videos and websites. We will discuss specific materials that are appropriate for each learning center. The module will also focus on weekly and monthly themes for incorporating age appropriate curriculum and how to segment activities into a daily schedule.
Creating a Nurturing Environment
Key Features of a Learning Center
Weekly/Monthly Lesson Plan Themes
Segmenting Instruction
Daily Schedules & Learning
Preschool Fun Ideas! Module 2
Learning Domains
Module two will discuss the major learning domains: social, emotional, physical and cognitive and discuss how they affect learning for young children. We will cover the differences between individualized and whole group discussion and decide which activities work best with both models of teaching. Finally we will decide how to implement individualized learning and whole group instruction practices by analyzing different classrooms and activities through the textbook, videos and websites.
Discuss Major Learning Domains
Individualized Instruction
Whole Group Instruction
Analyzing Classrooms
Implementing Learning Practices
Preschool Fun Ideas! Module 3
Daily Activities
Module three focuses on developing creative and engaging daily activities for small groups and the entire class. Also included is discussion on how to change direction of an activity due to student response.
Utilizing Creativity
Student Engagement
Experiment with Activities
Implement Ideas
Record Experiences
Preschool Fun Ideas! Module 4
Creating a Lesson Plan
In Module four you will take all of your knowledge from the previous modules to create a lesson plan with the template provided. Please refer to the textbook, websites, and videos for ideas, however you are encouraged to use original ideas. Please keep the following in mind as you are creating your lesson plan and remember to always engaging activities.
Learning Centers
Daily Activities
Learning Domains
Individualized Learning
Whole Group Learning
Marketing & PR
Marketing & PR Module 1
How the Web Has Changed the Rules of Marketing/PR and Web-based Communications to Reach Your Buyers Directly
In module one we will be discussing how the old rules of Marketing & PR have changed and what this means for us today. The new rules of Marketing & PR will be introduced and we will apply them to how we can reach potential buyers and current clients directly. Social media will also be looked at this week as well as the various other forms of web-based communications.
How the Old Rules of Marketing & PR are Ineffective
The New Rules of Marketing & PR
Social Media & Target Audience
Content-Rich Website
Audio & Video
Marketing & PR Module 2
Action Plan for Harnessing the Power of the New Rules
We will go more into depth in module two as we explore our marketing options and build our Marketing & PR plan. Some marketing efforts can be helpful to your business/brand, but others can be harmful. This is why we must develop a plan and analyze it. In addition, we'll learn why it is important to connect with buyers and what keeps them coming back, all within the new rules of Marketing & PR.
Marketing & PR in Real Time
Artificial Intelligence & Machine Learning
Building Your Marketing Plan
Growing Your Business
Strategies for Creating Awesome Content
Marketing & PR Module 3
Social Networking and Web Content for Marketing
In module three get ready to hit the web as we explore why having the right tools on your site matter for marketing. We will discuss all the areas that perhaps many don't think they need; from blogging to videos, we will cover the in's and outs of web content and how to use it when marketing your business or brand.
Social Networking as Marketing
Blogging to Reach Your Buyers
Using Photographs as Marketing Tools
Video and Podcasts
News Releases
Marketing & PR Module 4
New Rules for Reaching the Media and Search Engine Marketing
In our final module, the news is where we will focus our time. I bet many don't realize that there are a number of useful marketing tools just sitting in the news media. The web has changed the way we deliver the news and for PR professionals it is important to understand the basics of how news releases affect our business and brand if not done correctly. We will also focus some of our time in the world of Google and how PR professionals use this well-known site as the top in search engine optimization (SEO). We will close our course out with how to apply all we have learned and changing our mindset, facing our fears and getting the help you need to be successful.
Newsroom: Reaching Reporters and Editors and Telling Your Story
The New Rule for Media Relations
Newsjacking for Media
Search Engine Marketing and Optimization
Managing Your Fears in Marketing & PR
Accounting for the Non-Accountant
Accounting for the Non Accountant Module 1
Accounting Basics
Module one provides an overview of bookkeeping and various financial statements, such as income or statement of cash flows. It also illustrates how proprietorships, partnerships and corporations operate and use accounting principles differently. Each type of business uses accounting for different purposes. Finally, proper accounting standards and how they are used will be addressed.
What is Accounting?
Understanding Financial Statements
Generally Accepted Accounting Principles
U.S. Accounting Standards vs. International Standards
Balance Sheets
Accounting for the Non Accountant Module 2
Income Statements and Cash Flow
Module two illustrates the importance of understanding income statements, specifically what they are and how businesses use them. Aspects of business revenue, profits, losses and expenses is also covered. You will learn how to prepare a profit and loss statement. By the end of module two, you will also have working knowledge of capital stock, dividends and treasury stock.
Understanding Income Statements
Statement of Cash Flow
Capital Stock
Cash Dividends and Stock Dividends
Treasury Stock
Accounting for the Non Accountant Module 3
Financial Statements and Analysis
Module three will teach you how to analyze and examine financial accounts. You will learn how to conduct business analysis, determine financial risk and understand dividend data. Short term analysis versus long term analysis is discussed, as well as understanding assets and ratios.
Double-Entry Accounting
Short Term Analysis
Assets and Ratios
Quality of Earnings
Dividend Data
Accounting for the Non Accountant Module 4
Budgeting
Module four provides an overview of planning, creating and managing a budget, as well as discussing the differences between sales and capital budgets. Ideas for working with auditors for interpreting financial statements and dealing with audits are provided. Finally, tips for preventing fraud in your business and ethically appropriate practices are given.
Planning and Controlling a Budget
Sales and Capital Budget
Audits and Auditors
Fraud and Ethics
Preventing Fraud in an Organization
Ed4Career is committed to being both environmentally conscious and making it easier for you to study! We're making your education mobile! All of our textbooks are now provided as eTextbooks*. You can access them on your laptop, tablet, or mobile device and can study anytime, anywhere.
The move away from physical books to eTextbooks means you get the latest, most up-to-date version available. This also makes your training more accessible, so you can study anywhere you have your phone or tablet. The best part is that all materials are included in your training cost so there are NO extra fees for books!**
*A few courses still have physical materials.
 
Child Day Care Management
Upon successful completion of our Child Day Care Management course, students will be prepared for a job in the Child Day Care industry and, in part, for the education requirements to become an NCCB Certified Child Care Worker (CCCW).
** Certification exams are not included in the cost of the course.**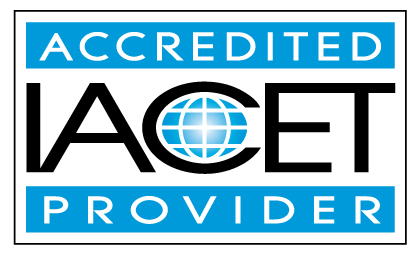 Ed4Career has been approved as an Accredited Provider by the International Association for Continuing Education and Training (IACET). In obtaining this accreditation, Ed4Career has demonstrated that it complies with the ANSI/IACET Standard which is recognized internationally as a standard of good practice. As a result of the Accredited Provider status, Ed4Career is authorized to offer IACET CEUs for courses and programs that qualify under the ANSI/IACET Standard.
The Continuing Education Unit (CEU) was created by IACET as a measurement of continuing education. One (1) IACET CEU is equal to ten (10) contact hours of participation in an organized continuing education experience under responsible sponsorship, capable direction, and qualified instruction. Under IACET's care, the IACET CEU has evolved from a quantitative measure to a hallmark of quality training and instruction. For more information on IACET, visit www.iacet.org.
Internet Connection
Broadband or High-Speed - DSL, Cable, and Wireless Connections
*Dial-Up internet connections will result in a diminished online experience. Classroom pages may load slowly and viewing large audio and video files may not be possible.
Hardware Requirements
Processor - 2GHz Processor or Higher
Memory - 1 GB RAM Minimum Recommended
PC Software Requirements
Operating Systems - Windows 7 or higher
Microsoft Office 2013 or higher. Also, you could use a general Word Processing application to save and open Microsoft Office formats (.doc, .docx, .xls, .xlsx, .ppt, .pptx)
Internet Browsers - Google Chrome is highly recommended

Cookies MUST be enabled
Pop-ups MUST be allowed (Pop-up Blocker disabled)

The Kindle Reader App or VitalSource Bookshelf App are needed for many of our courses (No special equipment needed. This can be downloaded for FREE onto your computer.)
PowerPoint Viewer (if you do not have PowerPoint)
QuickTime, Windows Media Player &/or Real Player
MAC Software Requirements
Operating Systems - Mac OS x 10 or higher with Windows
Mac office programs or a Word Processing application to save and open Microsoft Office formats (.doc, .docx, .xls, .xlsx, .ppt, .pptx)
Internet Browsers- Google Chrome is highly recommended

Cookies MUST be enabled
Pop-ups MUST be allowed (Pop-up Blocker disabled)

The Kindle Reader App or VitalSource Bookshelf App are needed for many of our courses (No special equipment needed. This can be downloaded for FREE onto your computer.)
PowerPoint Viewer (if you do not have PowerPoint)
Adobe PDF Reader
Apple QuickTime Media Player