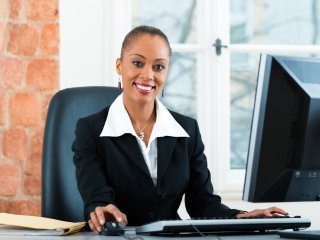 Category:
Legal & Law, CCTP Programs
Course Type:
Mentor Supported
Self-Study
Instructor Led - 4 Weeks Long
Description
Objectives
Outline
Materials
Certification
Approvals
System Requirements
Watch a Demo
Our Complete Career Training Programs (CCTP) include both the training you need and the skills you will want in order to be prepared for your new career. We have taken online career programs to a whole new level by bundling our Career Training with Personal Enrichment courses to ensure you have a diversified learning experience.
Our mentor-supported career courses focus on the industry standards that prepare you for your chosen career or certification. You will also get our smaller, four-week long, instructor-led personal enrichment courses to further your employment training.
Sign up today for this all-inclusive career training program!
Sign up today for this all-inclusive career training program!  
Understanding the Law
The US legal system plays an ever-increasing role in our lives. Our Understanding the Law course helps you become engaged in the study of US law by examining how various aspects of law affect individuals. We use hypothetical and real world examples to illustrate important points of the law and to inspire insight. This course also incorporates extensive coverage of ethical issues, consumer rights, employee rights and family law. Students will discover the fundamental different types of US law, including international and comparative law in order to gain essential knowledge for today's global marketplace.
Prerequisite(s): None
Legal Assistant (Secretary)
Looking for a challenge? Do you like research and staying organized? Do you enjoy the excitement of a busy office? If so, then you should consider becoming a legal assistant or legal secretary. Legal assistants/secretaries perform clerical duties at law firms and other legal offices. Unlike regular assistants/secretaries, legal assistants require extensive knowledge of legal proceedings and documentation. They may do factual or legal research at all levels of a case and will often organize meetings, appointments and dates for attorneys. Our Legal Assistant/Legal Secretary course will introduce the basic duties of the job and the knowledge necessary to be successful in the field.
Prerequisite & Recommendation: Student needs to have general secretarial training or experience. We highly recommend that the student also take a course in Understanding the Law to have a very solid background in the legal system.
Keyboarding Made Easy
Leave hunt-and-peck to the chickens. Effective and efficient keyboarding is more than tapping the correct letter. Our course teaches you to react to letters instead of finding them on the keyboard. This breakthrough guide brims with step-by-step exercises for keyboarding with ease. Develop your digital dexterity with our Keyboarding Basics course.
* You have 4 weeks to complete this course from date of your enrollment.
** Course Subject to Change.
Become Confident & Assertive
Do you feel like people walk all over you? Do you want to learn to be a more confident, assertive individual? If so, this course is for you. The class will teach you the necessary skills to be decisive and in control of your life. The course will teach you to improve your relationships, move your career forward, and earn the respect of your friends, family, spouse, co-workers, even your boss.
* You have 4 weeks to complete this course from date of your enrollment.
** Course Subject to Change.
Email Etiquette: Netiquette
E-mail is one of the greatest inventions of our lifetime phenomenally affecting the way we communicate. Reading, writing and managing e-mail is taking up an increasing amount of our time. But are we using it right? This course helps you learn the best way to create and use e-mail. Be it a thank you note, a meeting reminder, a proposal or a sales pitch, a well-written message that looks and sounds professional will make it easier for people to want to do business with you. It will help people feel good about communicating with you and help you achieve the right results.
* You have 4 weeks to complete this course from date of your enrollment.
** Course Subject to Change.
Understanding the Law
After completing this course, you should be able to:
Identify the concepts involved in US law
Recall basic classifications of the state and federal court system
Define administrative law classifications
Differentiate between the elements of torts and contracts
Identify how the law relates to consumer rights
Legal Assistant (Secretary)
After completing this course you should be able to:
Define the job description of a legal assistant/secretary
Identify correct billing, accounting and written communication methods
Recognize types of contracts and torts and how to prepare legal documents
List the basics of business partnerships, family law and litigation
Recall the principles of estate planning and guardianship
Keyboarding Made Easy
After completing this course, you should be able to:
List ways to become familiar with the keyboard layout
Identify correct techniques for keyboarding and ways to improve skills
Recognize different styles of text
Recall how to keyboard for personal and business writing

Become Confident & Assertive
After completing this course, you should be able to:
Recall how to balance personal and professional life
Recognize how to be more assertive in your home and personal life
List ways to get more out of your professional life
Identify techniques for being an effective leader and parent
Email Etiquette: Netiquette
Upon completion of this course, you should be able to:
Recognize the basics of using e-mail
Define e-mail etiquette
Recall proper planning and structuring techniques for e-mail
Recognize safe and unsafe e-mailing techniques, including security issues and viruses
Understanding the Law
Understanding the Law Module 1
Introduction to the Law
The English Source of U.S. Law
Modern Sources of U.S. Law
Types & Classifications of Law
The Relationship Between Law & Ethics
Using Court Cases
Constitutional Law
Judicial Review
Separation of Powers
The National Government
What is Federalism?
The Police Power
The Bill of Rights
Freedom of Speech & Religion
Unreasonable Searches
Due Process of Law
Affirmative Action
The Right to Privacy
Understanding the Law Module 2
The Court System & The Attorney
What is Trial Court?
Appellate Court
Understanding Jurisdiction
The State Court System
The Federal Court System
Trial Proceedings
The Adversarial System
Attorneys-at-Law
Professional Ethics
Hire & Fire an Attorney
Legal Malpractice
Unauthorized Practice of Law
Alternative Dispute Resolution
Understanding the Law Module 3
Administrative Law & Crimes
What is Administrative Law?
History of U.S. Administrative Law
Administrative Agencies
Areas of Administrative Law
Agency Power, Process, & Action
Limits of Agency Power
What is a Crime?
Parties to a Crime
Corpus Delicti
Felony, Misdemeanor, or Infraction
Crimes Against the Person
Crimes Against Property
Defenses to Crimes
Statute of Limitations
Procedures in a Criminal Trial
Parole, Probation, & Clemency
Understanding the Law Module 4
Torts & Contracts
What are Torts?
Torts by Intentional Conduct
Torts by Negligent Behavior
Strict Liability Torts
Damages & the Collection of Damages
Contracts: Enforceable Agreements
How are Contracts Classified?
Requisites of a Valid Contract
Third Parties in Contracts
Discharged Contracts
Breach of Contract
Individual Consumer Contracts
Warranty Protection
Understanding the Law Module 5
Application of Law to the Individual
Family Law
Marriage Laws
Legal Consequences of Marriage
Laws Governing Parenthood
Protection of Minors
Termination of Marriage
Family Law Contracts
Motor Vehicle Law
Owning a Motor Vehicle
Driving a Motor Vehicle
Purchasing Automobile Insurance
Acquiring Ownership of Personal Property
Will or Inheritance
Mislaid, Lost, & Abandoned Property
Understanding the Law Module 6
Renters, Landlords & Employee Rights
Types of Leases
Landlord-Tenant Relationship
Legal Remedies for Landlords
Legal Remedies for Tenants
Employee Rights
Worker Laws
Legal Classification of Employees
Discrimination Laws
Employee Duties
Benefits for Employees
Rights Regarding Unions
Understanding the Law Module 7
Consumer Rights, Family Law and Wills
Consumer Rights and Protection
Consumer Privacy
Consumer Protection
Federal Government Involvement in Family Law
What is Marriage?
Legal Consequences of Marriage
Laws Govern Parenthood
Divorce
Family Laws and Contracts
What is Estate Planning?
Tax Burdens Reduced or Avoided
Matters Concerning Wills
Matters Concerning Probate
Living Wills & Advance Directives
**Outlines are subject to change, as courses and materials are updated.**
Legal Assistant (Secretary)
Legal Secretary / Legal Assistant Module 1
The Law Office
The Lawyer's Assistant
The Career of a Lawyer's Assistant
NALS Certification
Ethical Considerations
Maintaining Integrity
Getting to Know the Law Firm
Client Relations
Job Requirements
Dealing with Incoming and Outgoing Mail
File Management
Legal Secretary / Legal Assistant Module 2
Computers, Billing and Basic Accounting Procedures
Computers in the Law Office
Operating Systems
Document Management
Understanding Billing
Debits and Credits
Time Entries
Cost Entries
Handling the Firm's Checking Account
Payroll
Computing Interest
Legal Secretary / Legal Assistant Module 3
Written Communication
The Basics of English Grammar
Review of Sentence Structure
Punctuation
Capitalization
Abbreviations
Number Usage
Word Division
Writing Letters, Memos, and Messages
Parts of a Business Letter
Forms of Address
Legal Secretary / Legal Assistant Module 4
Legal Documents, Law Library and The Courts
Preparing Legal Documents
Legal Citations
Legal Research
Hierarchy of Legal Authority
Legal Texts
History of the Law
The American Judicial System
Dual System of Courts
Terminology of the Court
Court Officers
Legal Secretary / Legal Assistant Module 5
Administrative Agencies and Litigation
Federal and State Agencies
Opening the Litigation File
Before the Suit is Filed
Pleadings
Request for Jury Trial
Mediations
Stipulations
Trial Notebooks
Settlement
Appeals
Billing
Legal Secretary / Legal Assistant Module 6
Contracts, Torts and Criminal Law Procedures
The Statute of Frauds
Types of Contracts
Discharge of Contracts
Kinds of Torts
Initial Client Interview
Sources of Criminal Law
Classes of Crime
Misdemeanor Cases
Felony Cases
Post-trial Proceedings
Legal Secretary / Legal Assistant Module 7
Family Law and Business Organizations
Influence of Uniform Acts
Marriage
Divorce
Procedures of Termination of Marriage
Uncontested Proceedings
Corporations
Corporate Structure and Operation
Incorporation Process
Partnerships
Limited Liability Company
Legal Secretary / Legal Assistant Module 8
Real Estate and Estate Planning
History of Real Estate Law
Evidence of Title to Real Estate
Instruments of Conveyance
The Real Estate Transaction
Preparation of Deeds
Terminology in Estate Planning
Characteristics of a Will
Types of Wills
Preparation of Wills
Legal Secretary / Legal Assistant Module 9
Guardianships and Bankruptcy
The Uniform Probate Code
Functions of Estate Administration
Identification of Assets
Personal Representative
Probate Procedures
The Bankruptcy Code
Bankruptcy Courts and Jurisdiction
Filing a Bankruptcy
The Debtor's Estate
Discharge of Debts
**Outlines are subject to change, as courses and materials are updated.**
Keyboarding Made Easy
Keyboarding Made Easy Module 1
Basic Keyboard Positions
In module one, we will begin with becoming familiar with the keyboard layout. We will explore letters JFKD, the Space Bar, the Enter key, letters HGIE, letters LSA and Semicolon, letters URYT, and letters NVBMC. Also included in module one is proper hand positioning.
Preparing to Keyboard
Learning the Keyboard
Naming Your Fingers
Home Row
Position of Hands
Keyboarding Made Easy Module 2
Special Characters and Letter Combinations
Module two looks at corrective and improvement techniques in keyboarding. Also included is using special character keys and keying letter combinations.
Using the Shift Keys
Corrective and Improvement Techniques
Calculating Errors
Keying Letter Combinations
AutoBlend Prefixes
Keyboarding Made Easy Module 3
Alignment and Calculations
After looking at aligning text and proper positioning using tabs, module three will take us through different styles of text. Also included in module three is the number row and special characters included on the number keys. Once you are familiar with the keys, we can start working on our words per minute!
Text Alignment
Positioning Text Using Tabs
Using Text Styles
AutoBlend Suffixes
Calculating WPM
Keyboarding Made Easy Module 4
Putting the Strokes Together
After becoming familiar with the numeric keypad, module four will discuss how to write and format personal and business letters. Also included in this module is using electronic communication and creating newsletters.
Using the Numeric Keypad
Writing and Formatting a Personal Letter
Writing and Formatting a Business Letter
Fax Cover Sheets
Creating a Newsletter

Become Confident & Assertive
Become Confident & Assertive Module 1
How Do You See Yourself?
Module 1 will focus on the workplace and how to balance the personal and professional lives. We will also identify how individuals see themselves and discuss tools for turning the tables at work to be heard with respect.
What do Employees Want?
Unleashing Productivity
Turning on Talent
Balancing Work and Life
Embracing Diversity
Become Confident & Assertive Module 2
How Do Others See You?
Module 2 focuses on how you are seen by others and being more assertive in your home and personal lives. We will focus on communication skills, body language, and how to be a more assertive parent.
Body Language
Walk the Walk
Talk the Talk
Parenting Children
Reversing Roles
Become Confident & Assertive Module 3
Making it Work
Module 3 focuses on getting more out of your professional life by being assertive and dealing with difficult coworkers. This module will give tips and tools for dealing with situations at work that seem impossible for some individuals such as being bullied at work, asking for a raise, and learning to communicate with supervisors with assertiveness and authority.
Difficult Co-workers
Asking For a Raise
Assertive Buying
Communicating Assertively
Communicating with Authority
Become Confident & Assertive Module 4
Raising Assertive Children
Raising children to be assertive is not easy; there is a fine line between aggressive and assertive. This module looks at how to raise assertive children. Finally we will learn how to make the transition to becoming more assertive and also dispelling myths about assertive behavior.
Myths About Assertive Behavior
Measuring Your Success
Making the Transition
Assertive Children
The Line Between Assertiveness and Aggression
Email Etiquette: Netiquette
E-Mail Etiquette: Netiquette Module 1
Introduction to E-mail
Module one will look at one of the possibly greatest inventions of our lifetime. E-mail takes an increasingly amount of our time and in module one, we will look at how to maximize our time. Also included in this module is a discussion on the seven deadly sins of e-mail and how to avoid them.
The Impact of e-Mail on Business
International Considerations
Seven Deadly Sins of e-Mail
Top 10 Complaints about e-Mail in Practice
Maximizing the Potential of e-Mail
E-Mail Etiquette: Netiquette Module 2
E-mail Etiquette
Module two will examine how to create well written emails, to include the subject line, the message itself, and the signature block. Also included in module two is organization basics. Just as with any filing system, your emails should be organized into folders and mail should be processed in a proficient method that works best for you. In module two we will look at tips to use to best manage your e-mail.
Processing Mail
Using Folders
Looking Good Online
SMART Subject Lines
Ending Your Message & Signatures
E-Mail Etiquette: Netiquette Module 3
Relationships Through e-Mail
Building relationships through email may seem difficult, but module three will provide you with tips that will guide you to writing great e-mails. E-mails that are not so routine need more thought and careful planning. Module three will look at how to use the simple Four Point Plan for proper e-mail structuring. Also included in this module is how to establish long lasting bonds and how to develop rapport with others through this mode of communication.
Writing Great e-Mails
The Four Point Plan in Practice
Using e-Mail to Build Relationships
E-Mail Can Affect Careers
Star Tips for Creating Bonds and Developing Rapport
E-mail Etiquette: Netiquette Module 4
Nurturing Your e-Mail Netiquette
Who you are writing to depends on whether or not you should follow grammar rules. Module four will examine proper use of grammar in your e-mail and help you spruce up your skills. Also included in module four is the overall function of spam filters and basic security and virus issues you may encounter with your e-mails and what you can do to protect your messages.
Spruce Up Your Cyber-Grammar Skills
Spam Filters, Mail Bombing, Snooping and Harassment
Security Issues
Protecting Your Messages
Computer Viruses
Ed4Career is committed to being both environmentally conscious and making it easier for you to study! We're making your education mobile! All of our textbooks are now provided as eTextbooks*. You can access them on your laptop, tablet, or mobile device and can study anytime, anywhere.
The move away from physical books to eTextbooks means you get the latest, most up-to-date version available. This also makes your training more accessible, so you can study anywhere you have your phone or tablet. The best part is that all materials are included in your training cost so there are NO extra fees for books!**
*A few courses still have physical materials.
 
Legal Assistant (Secretary)
Upon successful completion of our Legal Secretary course, students will be prepared for an entry-level position as a Legal Secretary in a Law office setting and will be prepared, in part, to sit for the NALS national certification exam to become an Accredited Legal Professional (ALP). This exam also requires that you have one year of general office experience. Each state has specific requirements, we highly recommend you check with your state.
** Certification exams are not included in the cost of the course.**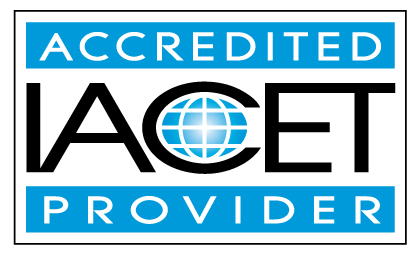 Ed4Career has been approved as an Accredited Provider by the International Association for Continuing Education and Training (IACET). In obtaining this accreditation, Ed4Career has demonstrated that it complies with the ANSI/IACET Standard which is recognized internationally as a standard of good practice. As a result of the Accredited Provider status, Ed4Career is authorized to offer IACET CEUs for courses and programs that qualify under the ANSI/IACET Standard.
The Continuing Education Unit (CEU) was created by IACET as a measurement of continuing education. One (1) IACET CEU is equal to ten (10) contact hours of participation in an organized continuing education experience under responsible sponsorship, capable direction, and qualified instruction. Under IACET's care, the IACET CEU has evolved from a quantitative measure to a hallmark of quality training and instruction. For more information on IACET, visit www.iacet.org.
Internet Connection
Broadband or High-Speed - DSL, Cable, and Wireless Connections
*Dial-Up internet connections will result in a diminished online experience. Classroom pages may load slowly and viewing large audio and video files may not be possible.
Hardware Requirements
Processor - 2GHz Processor or Higher
Memory - 1 GB RAM Minimum Recommended
PC Software Requirements
Operating Systems - Windows 7 or higher
Microsoft Office 2013 or higher. Also, you could use a general Word Processing application to save and open Microsoft Office formats (.doc, .docx, .xls, .xlsx, .ppt, .pptx)
Internet Browsers - Google Chrome is highly recommended

Cookies MUST be enabled
Pop-ups MUST be allowed (Pop-up Blocker disabled)

The Kindle Reader App or VitalSource Bookshelf App are needed for many of our courses (No special equipment needed. This can be downloaded for FREE onto your computer.)
PowerPoint Viewer (if you do not have PowerPoint)
QuickTime, Windows Media Player &/or Real Player
MAC Software Requirements
Operating Systems - Mac OS x 10 or higher with Windows
Mac office programs or a Word Processing application to save and open Microsoft Office formats (.doc, .docx, .xls, .xlsx, .ppt, .pptx)
Internet Browsers- Google Chrome is highly recommended

Cookies MUST be enabled
Pop-ups MUST be allowed (Pop-up Blocker disabled)

The Kindle Reader App or VitalSource Bookshelf App are needed for many of our courses (No special equipment needed. This can be downloaded for FREE onto your computer.)
PowerPoint Viewer (if you do not have PowerPoint)
Adobe PDF Reader
Apple QuickTime Media Player