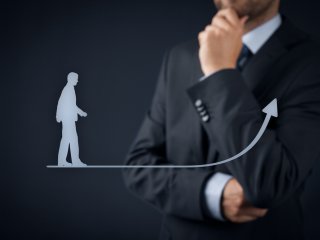 Description
Objectives
Outline
Materials
Certification
Approvals
System Requirements
Watch a Demo
Wellness coaching certification is about helping people to improve their lifestyle behavior. Wellness coaching is a new field. As it emerges and the world discovers the value of it, it will continue to define and re-define itself. What is clear is that wellness coaching is the application of the principles and processes of professional life coaching to the goals of lifestyle improvement for higher levels of wellness. Life Coaching certification is one of the fastest growing professions in the world today. It is a key component of individual's success as well as an organization's toolkit for developing leaders, working with teams, and helping employees at every level achieve their personal and professional best. Through this course you can discover the techniques 
Wellness Coaching
Wellness coaching is about helping people improve their lifestyle behavior. As the field of Wellness Coaching emerges and the world discovers the value of it, it will continue to define and re-define itself. Wellness coaching applies the principles and processes of professional life coaching in order to help make lifestyle improvements. Having a sound understanding of professional coaching and how to interact with people is a must to be successful in this field. In this course you will be introduced to some fundamental ways of staying emotionally, physically and mentally healthy. We will discuss nutrition, how to manage weight, exercise, stress management and much more.
Prerequisite(s): None
Life Skills Coaching Level 1
Life Skills Coaching is one of the fastest growing professions in the world today. It is a key component of individual's success as well as an organization's toolkit for developing leaders, working with teams, and helping employees at every level achieve their personal and professional best. Through this course you can discover the techniques and tools for becoming a successful Life Skills Coach!
Prerequisite(s): None
Life Skills Coaching Level 2
Life Skills Coaching - Level 2 takes students step-by-step through the coaching process, covering all the crucial ideas and strategies for being an effective, successful life coach. This course moves seamlessly from coaching fundamentals to more advanced ideas such as helping clients to identify life purpose, recognize and combat obstacles, maintain a positive mind-set, and live with integrity. In the Level 2 course you will discover ways to help clients succeed and grow.
Prerequisite(s): Life Skills Coaching Level 1
Wellness Coaching
At the completion of this course you should be able to:
Identify various dimensions of health, types of stressors and ways to encourage overall well-being
Recognize healthy eating habits and the principles of fitness
Recall preventive measures for avoiding common illnesses, diseases and how to maintain sexual health
Identify the effects of consumer products on our body and how to protect ourselves from violence and crime
Define the co-active coaching model, the various contexts and principles and practices
Life Skills Coaching Level 1
After completing this course, you should be able to:
Identify the fundamentals of coaching
Recognize the principles of empowerment
Recall the steps for developing coaching skills
Identify methods for creating conversations, enhancing listening skills and working with clients
Define the co-active coaching model
Life Skills Coaching Level 2
After completing this course, you should be able to:
Identify coaching principles
Define the coaching process
Recognize proper ways to ask coaching questions
Identify steps for selecting and developing your coaching model
Recall coaching techniques and goals
Wellness Coaching
Wellness Coaching Module 1
Health, Wellness and Well-Being
The Dimensions of Health
Health Disparities
Sex, Gender and Health
The Promise of Prevention
Protecting Yourself
Understanding Health Behavior
Emotional and Mental Health
Positive Psychology
Sleep's Impact on Health
Understanding Mental Health
Anxiety Disorders
Wellness Coaching Module 2
Stress Management and Social Health
What is Stress?
Stressors
Traumatic Life Events
The Impact of Stress
Communicating
Forming Relationships
Living in a Wired World
Loving and Being Loved
Partnering Across the Lifespan
Family Ties
Wellness Coaching Module 3
Nutrition and Weight
Essentials of Good Nutrition
Food Safety
Weight in America
What is a Healthy Weight?
How to Gain Weight
Practical Guide to a Healthy Weight
Treating Severe Obesity
Disordered Eating
What is Physical Fitness?
The Principles of Exercise
Mind-Body Approaches
Wellness Coaching Module 4
Sexual Health and Reproduction
Men and Women's Sexual Health
Sexual Behavior
Sexual Activity
Sexually Transmitted Infections and Diseases
Common STIs
Contraception
Sterilization
Fertility Awareness
Pregnancy
Childbirth
Wellness Coaching Module 5
Diseases and Addictions
Preventing Major Diseases
Diabetes
Hypertension and Cardiovascular Disease
Stroke and Cancer
Infectious Diseases
Gambling
Understanding Drugs and Their Effects
Medications
Substance Use Disorders
Treatment for Substance Abuse
Wellness Coaching Module 6
Alcohol, Tobacco and Consumer Health
Understanding Alcohol
Alcohol-Related Disorders
Tobacco Use in America
Health Effects of Cigarette Smoking
Quitting Tobacco Use
Personalizing Your Health Care
Your Medical Rights
Elective Treatments
Nontraditional Health Care
The Health-Care System
Wellness Coaching Module 7
A Lifetime of Health
Unintentional Injury
Violence and Crime
Sexual Victimization
Pollution
Chemical Risks
Successful Aging
Preparing for Medical Crisis
End of Life
Death and Dying
Grief
Wellness Coaching Module 8
The Co-Active Coaching Model
Empowered Coaching Environment
The Five Contexts
The Coach's Role in the Model
Co-Active Coaching Relationships
Coaching Environment
Levels of Listening
Intuition
Curiosity
Authenticity
Accountability
Wellness Coaching Module 9
Coaching Contexts, Principles and Practices
Self-Management
Good Judgement
Fulfillment and Values
What is Balance?
A Formula for Coaching Balance
The Look of Process
Process Coaching
Integrating Principles
The Coach's Commitment
The Expanding World of Coaching
**Outlines are subject to change, as courses and materials are updated.**
Life Skills Coaching Level 1
Life Skills Coaching Module 1
Coaching Fundamentals
Listening as a Coach
Three Kinds of Listening
Listening To
Listening For
Listening With
Listening for the "Big Five"
The Language of Coaching
Coaching Conversations
Using Structures
Preparing for Coaching Sessions
Life Skills Coaching Module 2
Coaching and Empowerment
Coaching as a Developmental Change Process
Psychology, Philosophy and Human Development
Ken Wilber's Four Quadrants of Change
Levels of Consciousness Development
Empowering the Client
When Do Coaches Use Empowering Skills
Selecting the Right Type of Conversation
Six Types of Conversations
Seven Skills for Empowering
Life Skills Coaching Module 3
Working with Clients
Stretching the Client
The Coaching Continuum
Ways to Challenge
Metaphors and Analogies
Creating Momentum with the Client
The Know in Order to Grow Principle
Focusing on "Right Action" Through Fieldwork
Coaching the Whole Client
Mind, Body, Emotions, Spirit
Life Skills Coaching Module 4
Coaching from the Inside Out
The Power of Purpose
Ways to Discover Life Purpose
Being Purpose-Full
Design Your Life
Living a Fulfilled Life
Using the Contemporary Wheel of Life with Clients
What Gets In Your Way?
Aligning Values, Actions and Habits
Developing New Values
Life Skills Coaching Module 5
Integrity, Play and Wealth
Walk the Talk
Personal Integrity
A Workable System
Play Full Out
Being At Choice
Boundaries
How Wealthy Are You?
Personal Revenue
Making it Practical
Life Skills Coaching Module 6
Mindset and Love
Mindset is Causative
How Mind-Set is Sourced
Distinctions on Observations
Affirmations
Moods, Emotions and the Body
Fear vs. Trust
Expressions of Love
Learning to Love Ourselves
Love is a Choice
The Power of Forgiveness
Life Skills Coaching Module 7
Co-Active Coaching Part 1
Co-Active Coaching Model
Four Cornerstones
Co-Active Coaching Relationship
The Coaching Environment
Co-Active Coaching Contexts
Listening
Intuition
Curiosity
Life Skills Coaching Module 8
Co-Active Coaching Part 2
Forward and Deepen
Goal Setting
Putting Structures to Work
Self-Management
Self-Judgement
Coaching Fulfillment
Balance
Process
Putting it all Together
**Outlines are subject to change, as courses and materials are updated.**
Life Skills Coaching Level 2
Life Skills Coaching Module 1
Coaching Principles
The Coaching Spirit
Relationship and Trust
Asking Questions and Curiosity
Listening and Intuition
Feedback and Awareness
Suggestions and Simplification
Goals and Action Plans
Accountability and Accomplishments
Six Paradigms of Situational Coaching
Life Skills Coaching Module 2
Achiever's Coaching Techniques
Responsibility
Building Self Esteem
Clarifying Life Purpose
Visualizing and Affirming Desired Outcomes
Planning for Action
Using Feedback, Learning and Perseverance to Your Advantage
Law of Attraction and Celebrating Success
Making the Impossible Dream Possible
Life Skills Coaching Module 3
Coaching Questions
Become a Master of Asking
Top Ten Asking Mistakes
Starting Significant Conversations
Conversational Models
The GROW Model
Defining the Problem
SMART Goals
Seven Strategies to Overcome Obstacles
Destiny Discovery
Asking Good Questions
Life Skills Coaching Module 4
Ways to Succeed
The Art of Dreaming
You Were Born Happy
A Whole New Way of Thinking About Goals
Life Skills Coaching Module 5
Supercoach Techniques
The Simple Ways to Make Decisions
Rainy Days and Mondays
How to Get Stuff Done
The Magic of Connection
Life Skills Coaching Module 6
Becoming a Supercoach
How to Ask for Anything from Anyone
The Secret to a Lifetime of Financial Security
The Power of Hope
**Outlines are subject to change, as courses and materials are updated.**
Ed4Career is committed to being both environmentally conscious and making it easier for you to study! We're making your education mobile! All of our textbooks are now provided as eTextbooks*. You can access them on your laptop, tablet, or mobile device and can study anytime, anywhere.
The move away from physical books to eTextbooks means you get the latest, most up-to-date version available. This also makes your training more accessible, so you can study anywhere you have your phone or tablet. The best part is that all materials are included in your training cost so there are NO extra fees for books!**
*A few courses still have physical materials.
 
Wellness Coaching
Upon successful completion of our Wellness Coaching course, students will be prepared to sit for the NCCB national certification exam to become a Certified Wellness Coach (CWC).
Life Skills Coaching Level 2
Upon successful completion of our Life Skills Coaching Level 1 and Level 2 courses, students will be prepared to sit for the NCCB national certification exam to become a Certified Life Skills Coach (CLSC).
** Certification exams are not included in the cost of the course.**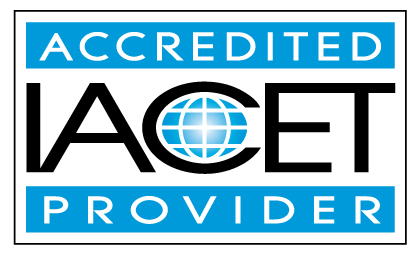 Ed4Career has been approved as an Accredited Provider by the International Association for Continuing Education and Training (IACET). In obtaining this accreditation, Ed4Career has demonstrated that it complies with the ANSI/IACET Standard which is recognized internationally as a standard of good practice. As a result of the Accredited Provider status, Ed4Career is authorized to offer IACET CEUs for courses and programs that qualify under the ANSI/IACET Standard.
The Continuing Education Unit (CEU) was created by IACET as a measurement of continuing education. One (1) IACET CEU is equal to ten (10) contact hours of participation in an organized continuing education experience under responsible sponsorship, capable direction, and qualified instruction. Under IACET's care, the IACET CEU has evolved from a quantitative measure to a hallmark of quality training and instruction. For more information on IACET, visit iacet.org.
Internet Connection
Broadband or High-Speed - DSL, Cable, and Wireless Connections
*Dial-Up internet connections will result in a diminished online experience. Classroom pages may load slowly and viewing large audio and video files may not be possible.
Hardware Requirements
Processor - 2GHz Processor or Higher
Memory - 1 GB RAM Minimum Recommended
PC Software Requirements
Operating Systems - Windows 7 or higher
Microsoft Office 2013 or higher. Also, you could use a general Word Processing application to save and open Microsoft Office formats (.doc, .docx, .xls, .xlsx, .ppt, .pptx)
Internet Browsers - Google Chrome is highly recommended

Cookies MUST be enabled
Pop-ups MUST be allowed (Pop-up Blocker disabled)

The Kindle Reader App or VitalSource Bookshelf App are needed for many of our courses (No special equipment needed. This can be downloaded for FREE onto your computer.)
PowerPoint Viewer (if you do not have PowerPoint)
QuickTime, Windows Media Player &/or Real Player
MAC Software Requirements
Operating Systems - Mac OS x 10 or higher with Windows
Mac office programs or a Word Processing application to save and open Microsoft Office formats (.doc, .docx, .xls, .xlsx, .ppt, .pptx)
Internet Browsers- Google Chrome is highly recommended

Cookies MUST be enabled
Pop-ups MUST be allowed (Pop-up Blocker disabled)

The Kindle Reader App or VitalSource Bookshelf App are needed for many of our courses (No special equipment needed. This can be downloaded for FREE onto your computer.)
PowerPoint Viewer (if you do not have PowerPoint)
Adobe PDF Reader
Apple QuickTime Media Player